The Care For Me First programme has run for the past 18 months supported by DfE Practice Improvement Fund for enhancing Early Permanence delivery in London. Led by the Coram Centre for Early Permanence with partnering agencies the aim was to forge ahead with embedding best practice in early permanence across the emerging London RAAs.
Topics highlighted included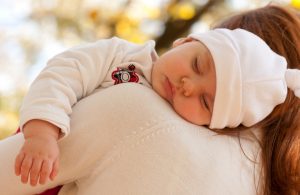 Quality preparation training for EP Carers, providing easy-to-access clinical input to adopter support groups, up-skilling practitioners to deliver early permanence specialist training; provide learning materials to support carer and professional training, and to evaluate and replicate the approach across London providers.
This dissemination event aims to share the key learning from the programme, and to suggest practical solutions and approaches for early permanence delivery in the current context of regional agencies. You will hear from leads in Early Permanence on the training approach, outcomes of the input of clinicians in adopter support groups, and learn about the programme's impact and effectiveness from the evaluation of adopters and professionals. The thoughtfully designed materials to assist delivery and promote best in field practices will also be covered.
Book your free place now and share with colleagues who have a role to enable early permanence delivery.
This seminar is part of the Care for me First initiative, and is supported by the Department for Education, Practice Improvement Fund.
Find out more about joining Coram's Early Permanence Network here.
---
Details
| | |
| --- | --- |
| Date | Tuesday 11th June 2019 |
| Time | 6-9pm |
| Address | The Foundling Museum, 40 Brunswick Square, London WC1N 1AZ |