The project Care for me First aims to support local authority agencies and developing Regional Adoption Agencies in London to strengthen provision of Early Permanence (Fostering for Adoption) Placements.
This seminar is designed to offer senior managers (Head of Service level and above) the opportunity to gain an overview of this area of work and the necessary processes for successful implementation.
Background
Early Permanence placements require collaborative working from all child care teams, from the front door to Referral and Assessment, Court, Cafcass, IROs and family placement teams.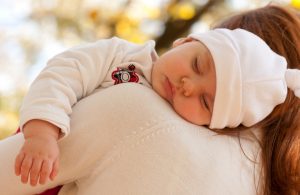 Babies and young children at risk need to be identified early and plans for permanence considered from the first opportunity. Early Permanence delivery supports best practice and engages key areas of expertise across teams with legal collaboration and early identification where adoption is the likely permanence choice. The approach supports decision making and involvement of carers and birth relatives, avoids unnecessary delays and supports vulnerable children to develop secure attachments and associated benefits. It provides vulnerable young children with the best opportunity for recovery whilst also ensuring that systems are in place to avoid delay for all children entering care, as there is a notable knock-on effect for all children once the focus on early permanence is embedded.
Successful Early Permanence provision will become even more important post-RAA, as the child's journey crosses the boundary between LA and RAA and, if delay is to be minimised, clear protocols and lines of responsibility and communication need to be in place and confidently implemented by teams.
Seminar Programme
The seminar will be chaired by Jeanne Kaniuk OBE, Associate Director of Coram Centre for Early Permanence. The programme includes:
The legal framework for early permanence placements – Alexandra Conroy Harris, Legal Advisor, CoramBAAF
Planning for Early Permanence Placements – planning across teams in Children's Services and Legal Departments – Martha Clarke, Early Permanence Lead, Southwark Children's Services
The experience of an early permanence carer
Report on an Outcome Study following up children placed in early permanence placements over a 20 year period – Jeanne Kaniuk, OBE, Associate Director of Coram Centre for Early Permanence
It will be followed by a Q&A session.
A light lunch will be provided at the end of the conference.
Attendance is free but places are limited, so reserve your free place via Eventbrite today!
Who can attend?
Each London Local Authority is eligible to nominate up to three representatives to attend including:
those with responsibility for safeguarding and early identification of – and planning for – children at risk
those with responsibility for Family Placements
a member of the Legal Team.
Voluntary Adoption Agencies are invited to nominate a senior member of their management team to attend.
This seminar is part of the Care for me First initiative, and is supported by the Department for Education, Practice Improvement Fund.
Find out more about joining Coram's Early Permanence Network here.
---
Details
Date
Tuesday 23 October 2018
Time
9.30am – 2pm
Address
Coram
41 Brunswick Square,
London
WC1N 1AZ
Cost
Attendance is free but places are limited.
Contact
Reserve your free place online here.